Joannie Fu on Inclusion and Being Extraordinary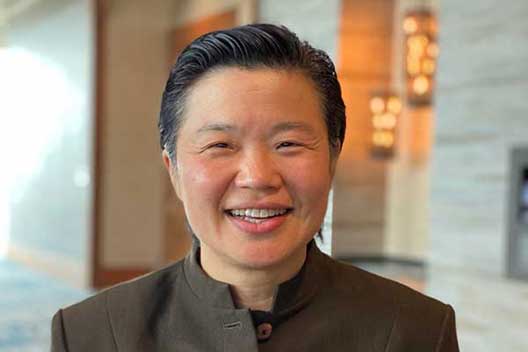 Joannie Fu is proud to be the first and only openly-out LGTBQ+ employee resource group and leadership council member at Intel to have been promoted to vice president. She is a leading LGBTQ+ advocate for inclusion and authenticity in the technology industry.
"Trust is key to inclusion," says Fu, who is Vice President of Intel's Network and Edge Group (NEX), where she is running the NEX Execution Office.
"I firmly believe in the goodness of self-identification," Fu says, "because when we take action and are counted, when we are intentionally acting together, that's when good things happen and it is a reliable barometer of employees' trust and sense of psychological safety." Fu was named Intel's Inclusion Leader of the Year and its Working Mother's Woman of the Year in 2019.
How important are these awards to Fu as she advocates for LGBTQ+ people to self-identify at Intel? The awards "point to intersectionality," says Fu, who lives with her partner and their 15-year-old daughter in northern California.
"A lot of times when we think about diversity and inclusion, we think of ourselves within one dimension, but if you look at the Working Mother award and the Inclusive leader (award), I am gay and that's usually the platform and visibility I drive," she says. "But I'm also a mother and a first-generation immigrant. English is my second language. I'm also someone that grew up in a techie world and daily I see generational gaps where different ages give us different perspectives ."
Having worked 22 years in the tech industry, Fu says she is learning different things from the next generation. All those parts of her identity are crucial. "When we talk about diversity and inclusion, it is the whole package. It cannot be separated," she says. "When I think about being gay, being openly out, I also bring my other identities and show I can be representing all those communities."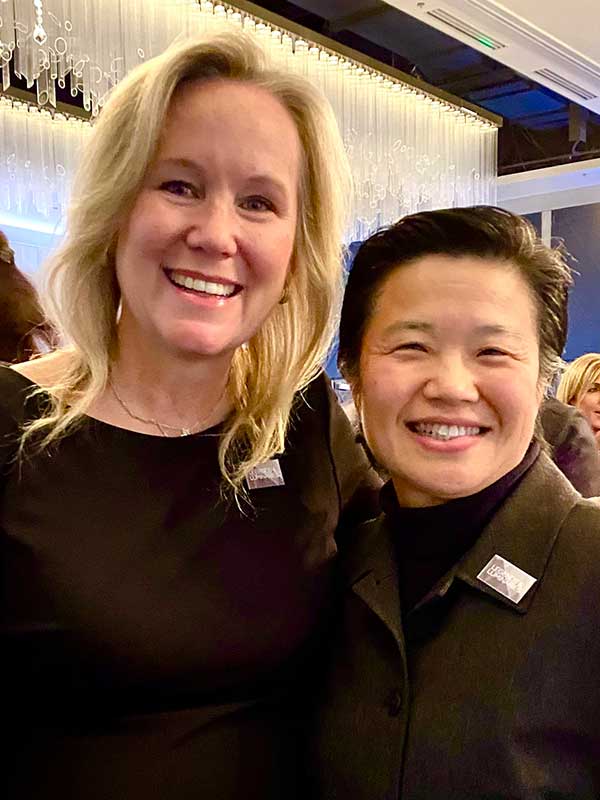 When Fu became a vice president, "It was very important to insert a sentence that I am the first openly-out LGBT+ ERG member to be promoted to executive ranks at Intel." She is one of active leaders on Intel's Out and Ally Leadership Council. She's also visible in supporting initiatives outside of Intel, including Lesbians Who Tech, and Out & Equal. In the mid-1990s, Intel sanctioned one of the earliest corporate Gay, Lesbian, Bisexual, and Transgender employee groups. This was one of the reasons why Fu wanted to work at Intel, she says.
There was no LGTBQ+ role model two decades ago when Fu joined Intel. She wanted "to be that first person," she says, but Fu didn't start out with that confidence. "When I joined Intel 22 years ago, I was scared. I was scared to come out." Despite her fears, when she met her manager for the first time, she did come out. "Mike, I want to make a difference here," she said, explaining that she wanted to start a local chapter of an employee resource group for LGBTQ+ employees.
"'I want you to treat me as a normal person,' she told her manager at the time. 'I don't want to be treated differently.' He looked at her and said, 'Joannie, why do you want to be ordinary when you can be extraordinary? Be who you want to be.'" Fu says this conversation changed her life.
"With that, even though it was before 'allyship' or 'advocacy' were fancy words, he became that person that inspired me to be extraordinary in everything I do."
Don't Be Afraid to be Extraordinary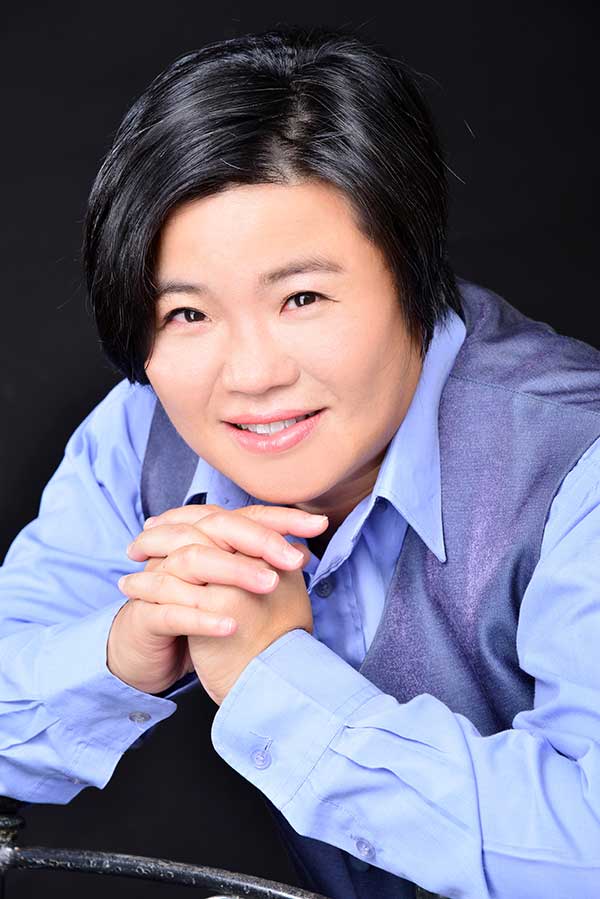 Fu brings the lesson she learned about being extraordinary into working with her team. One time, she was working with a team member on a proposal. When Fu first received the proposal from this person, it was "very conservative," she says. She pulled the employee aside and said, "'If you could have anything – unlimited resources, unlimited time, unlimited team – what would this look like? That person's eyes lit up and they started giving me all the things they believed they could do," she says.
"I said, 'Do that. Put that into the proposal. Don't be afraid to be extraordinary. I will help you. Don't hold back, because you will miss every shot if you don't make that proposal.'" The end result? When the employee came back with a new proposal, it was much more ambitious, she says.
"That's an example of being extraordinary and actually uplifting that extraordinary to everyone around me."
Inclusion
Approach inclusion as an intentional conscious practice, Fu says. She offers three tips:
Understand other people's perspectives. Ask a lot of questions. Be someone who adapts their leadership style to the ability and willingness of the individuals they are influencing.
Check your unconscious bias.
Have an accountability buddy and be willing to admit mistakes.
In a meeting recently, Fu referred to a decision they were discussing in business as a "divorce." She says, "I didn't realize there was somebody going through a personal divorce, and that was absolutely not the right thing to do," she says. Another employee at the meeting contacted Fu to ask her if she knew what this person was experiencing. "I absolutely did not know. It was a very private thing," she says. "Having an accountability buddy to call things out is so important. It goes back to trust too. People are able to approach you and say, 'Hey, you messed up.' It's key to have the authenticity and humbleness to say, 'I made a mistake.'"
Two Top Goals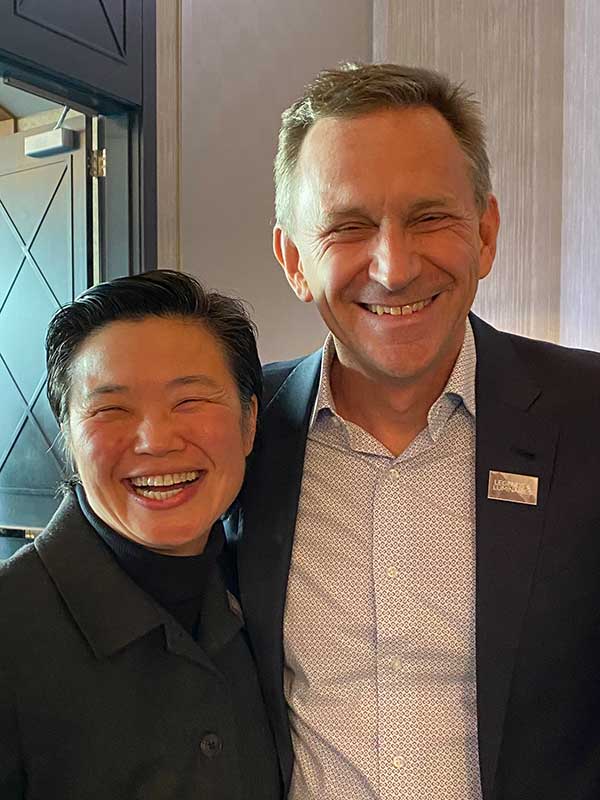 As vice president, Fu is part of Intel's Network Edge. Part of the division's focus is to deliver innovative services as existing networks shift to a more agile, scalable network infrastructure. In 2021, under Intel's CEO Pat Gelsinger, Intel created the Network and Edge group, which united its former Network Platforms, Internet of Things, and Data-Center Cloud Networking groups. Using the example of how people upload videos or photos onto social media, Fu says, "There are a million little decisions that need to be made."
"What kind of database do we use? What kind of photo do we use? How long does each one of those items take to come through? My role is to ensure that we synergize those decisions for the best possible customer experience."
Her top goal, she says, is to optimize the division's infrastructure and investment. "My number one item right now is actually data analytics for our division – creating that data architecture for us to make those decisions, as simple as how do we call ourselves, and how do we convert our project names so that there's a way for us to analyze our data up to five years from now?" Her next challenge is to "create a culture and work identity for this group so they understand and are excited and motivated to come to work every day."
Bio: From Factory Start-Up to Information Technology
Fu, who previously worked at Citi in Irvine, started her career at Intel in 2000. She was a senior buyer for Intel's Colorado Fab Materials location.
In her years at Intel, Fu has worked at four different fabrication plants and had a four-year assignment in Asia. Her stints have included business areas such as supply chain, product development, factory start-up, new product introduction, information technology, and manufacturing engineering.Fu earned a Master's of Business Administration at the Paul Merage School of Business at the University of California, Irvine. She also holds a master's degree from HKUST Business School in Hong Kong. She earned a Bachelor of Architecture degree from California State Polytechnic University-Pomona.
Watch Joannie's interview here: