Education Director, Dr. Ivory A. Toldson, Calls for Black Inclusion in Tech in New Report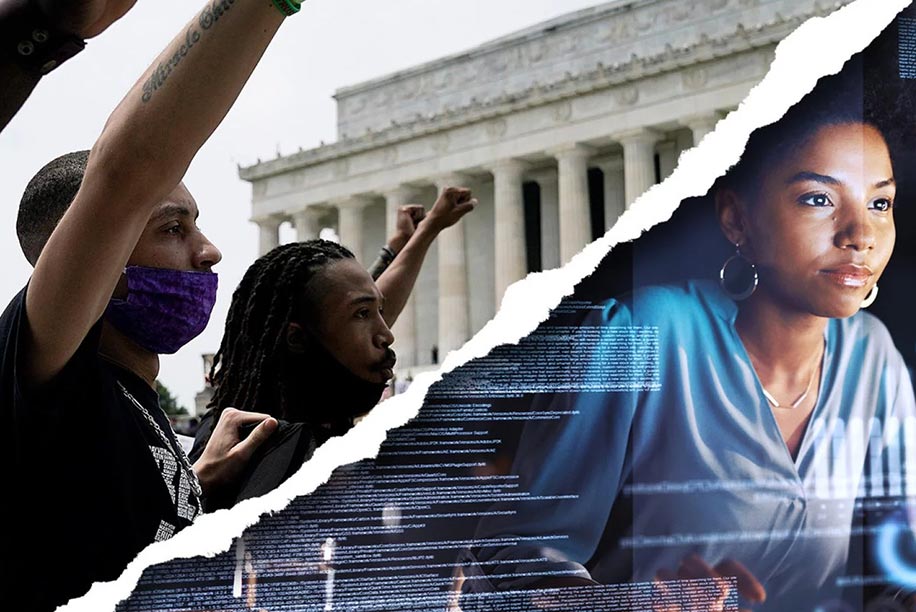 PRESS STATEMENT March 29, 2022
Director of Education Innovation and Research, Dr. Ivory Toldson, Released the Following Statement on the 2022 State of Tech Diversity Report by the Kapor Center and the NAACP:
Racial equity in tech is a 21st century imperative with far-reaching implications for our nation's future. For our nation to remain innovative and prosperous we need educational and workforce opportunities to match our racial diversity. Today, this is not the case. Black talent represents 13% of the U.S. workforce, but tech company board is 3% Black, executive leadership roles 4% is Black, and technical roles is 3.6% Black in the largest U.S.-based tech companies. Our findings show that these percentages have not improved over the last decade, despite commitments for diversity and inclusion across the tech sector.
To increase the number and percentage of Black people in the computing workforce we need educational service providers, tech companies, and the government to be transparent with their data, accountable with their actions, and innovative with their solutions. Diversity in tech is a modern civil rights issue, and we cannot afford to be indifferent to the unsettling statistics presented in this report. The call to action and recommendations in the report provide a compelling case for a comprehensive, cradle-to-career, approach to increasing the number and capacity of Black people in tech.
As the National Director of Education Innovation and Research for the NAACP, I am calling upon our 2 million members and supporters, representing over 2,200 units, to use this report to push racial equity in tech within our sphere of influence. Together, with the Kapor Center, we can realize a future when Black children consistently receive quality tech education that prepares them for postsecondary success in computational sciences; and the emerging generations will have a racially diverse tech workforce, with Black innovators that fortify our nation and advance the world at the human-technology frontier.
The full report is available at State of Tech Diversity: The Black Tech Ecosystem – Kapor Center.