Intel's Suzy Ramirez Greenberg: A Passion for Community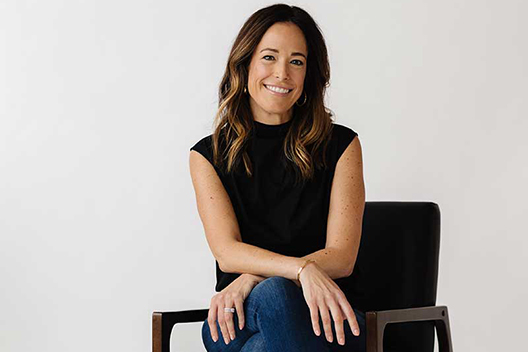 As one of the leaders of Intel's global cybersecurity strategy, Suzy Greenberg says she sometimes "has to turn down the noise around me. It definitely is challenging in a fast-paced environment where everyone can be kind of out for themselves. And this isn't just at Intel, this is for the industry as a whole," she says.
Indeed, she likes to say these words out loud to remind herself of her journey and achievements. "You know you've made it this far because you've excelled in your career. You've been successful at a number of technology companies…sometimes it's worth it to stop and think about even what you've accomplished in the last three months."
Greenberg, vice president of product assurance and security at Intel, is also the co-chair of the company's Latinx Leadership Council. When the pandemic hit, the 70 members of the Latinx employee resource group were coping with enormous changes in their lives and work, she says. "I was homeschooling three children and have no family nearby. This resource group was an open door for me to step up and play a bigger role," she says. "It was truly a godsend for me to find some sense of purpose and help build those connections. I felt like I belonged, especially during those few first months of the pandemic when things were incredibly trying."
Community Encouragement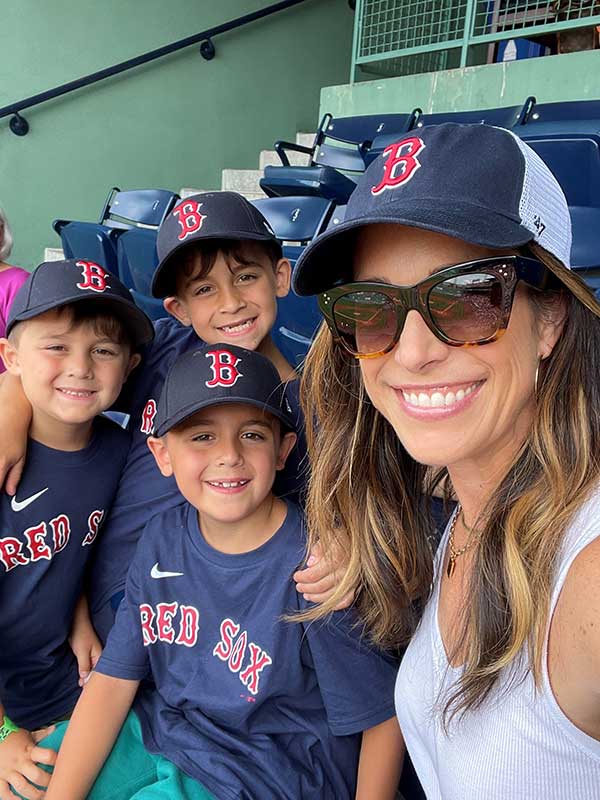 The Latinx group aims to encourage employees to build relationships with a wider community, have fun together, and support each other. Greenberg is especially proud of her family's heritage. Her grandfather moved from Mexico to the Los Angeles area. He met her grandmother there and they had two children. "My grandfather was self-made. He had a successful career and made property investments. He really instilled a lot of that work ethic in my father with an emphasis on education, which my grandfather didn't have."
Greenberg's father, Raul Anthony Ramirez, was the first Hispanic federal judge ever nominated and also was one of the youngest, she says. He is a former United States District Judge of the United States District Court for the Eastern District of California and was nominated by President Jimmy Carter. "My Dad is an incredible role model for me," she says.
The importance of education and an emphasis on family are things she always prioritizes. "That was the example I had growing up," she says, "and that's the example I want to set for my children."
Intel Achievement Award
In her role in Intel's Product Assurance and Security Group, Greenberg leads a team executing the company's global cybersecurity communication strategy. "We have a tremendous opportunity at Intel to lead and role model how everyone should be looking at security and the way you approach that and engage."
In 2019, the company honored Greenberg with an Intel Achievement Award, the software giant's highest honor. Intel praised her leadership in helping customers respond to software product-related security issues.
Words Matter
Accessibility and inclusion are key parts of her job, Greenberg says.
She has been working with a team since before the pandemic to change engineering language to be more inclusive. The team looked at two sets of words that evoked the country's racist history: "master/slave" and "whitelist/blacklist," she says. "These were commonly used phrases showing up in coding practices and textbooks that date back decades."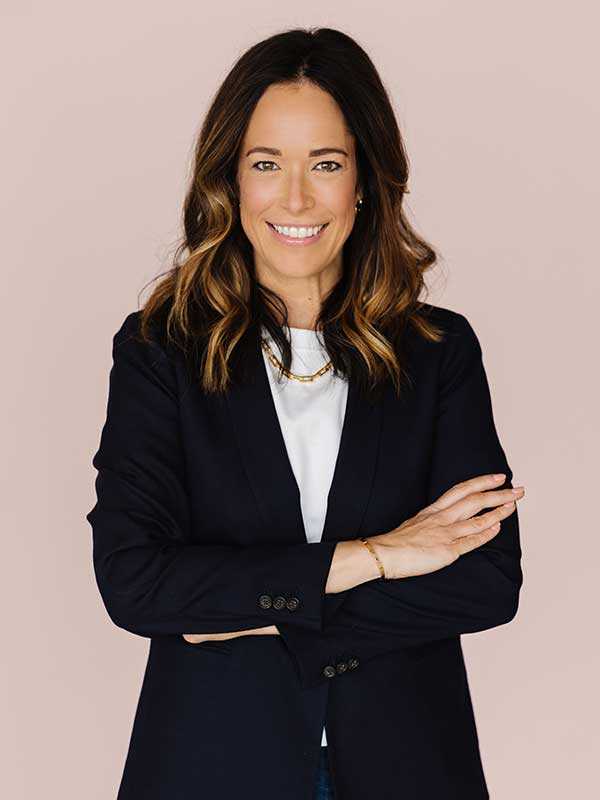 In computer engineering language, some databases were called "masters." Those who received information from the masters and answered queries were called "slaves." Others used "whitelists" and "blacklists" to cull content. These phrases have been replaced with more inclusive language such as "primary/secondary" and "allow/deny, which are not only more inclusive but also more accurate descriptors." Greenberg says.
"It took something like that [the murder of George Floyd in 2020] to get people to be more intentional and brave…and have those tough conversations about why we needed to do this. It's about the way language really impacts people: words really matter."
In 2021, a new industry coalition, the Alliance for Global Inclusion, was launched to develop a shared set of metrics and standards around diversity, equity, and inclusion. The metrics are based on a global survey launched by Intel in 2020 to determine the status of diversity and inclusion progress at 13 major companies. The group's founding partners are Intel, Snap Inc., Nasdaq, Dell Technologies, and NTT DATA.
One of the coalition's goals is inclusive engineering language, Greenberg says. "The work is just beginning but we have this huge groundswell of support, and people are paying attention."
"I read an article in the Harvard Business Review a few years ago that really stuck with me. It talked about how technology reflects the people who create it, their perspectives, and their experiences. They shape how products are designed."
Mentors and Sponsors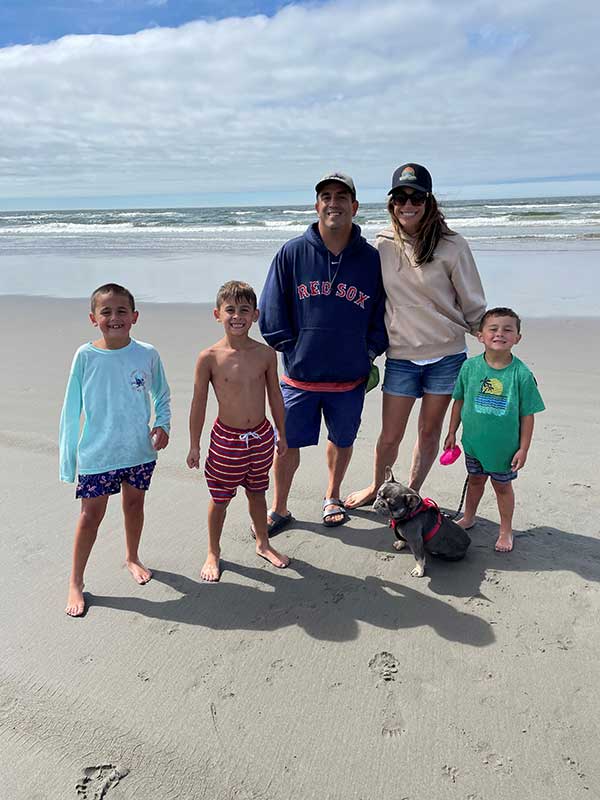 As an advocate for equity and inclusion, Greenberg emphasizes how vital it is to have mentors and sponsors. "A sponsor speaks out on your behalf, especially when you're not in that proverbial room. They'll raise their hand and say, 'I think Suzy could go and do that job, you should talk to her.'"
Be certain to cultivate one or two sponsors, she advises. "This person needs to understand you on a level that folks on a daily basis aren't going to necessarily see," Greenberg says, adding that sponsors tend to be at a higher level.
Mentoring allows you to pick and choose different mentors for different things, she says. "I have mentors who can help me understand technical challenges – I don't have an engineering degree. But I don't want to necessarily raise my hand in the room to say, 'I don't understand what this is.'" She can ping a mentor behind the scenes and know they're not going to be judgmental, Greenberg says. "It's incredibly valuable."
Greenberg also has mentors she is comfortable chatting with about a wide variety of things. "We can bounce ideas off each other and you feel a camaraderie, right? It's a relationship that is very simple and supportive."
Her best advice about these relationships? "Be open and honest. Be transparent about your aspirations. Talk about what is important to you because the more you say it out loud, the more you remind yourself."
Challenges and Opportunities
Greenberg has been deaf in her right ear since she was two years old. She's only recently talked about it at Intel. "It's just something I've lived with my whole life." A few years ago, when a co-worker learned about her disability, he inquired how it happened and she started to discuss it. "One of the things this person told me that struck home is that there are so many other people like you with different disabilities that aren't talking about it."
In joining Intel's Disability Leadership Council, she's shared the challenges she has faced and supports others. Why is that important? "It gives permission for other Intel employees to talk more about what they're going through. A lot of disabilities are not ones you can recognize, someone in a wheelchair or someone who's blind – there are many disabilities we don't see that may impact an employee or someone in their family."
Greenberg earned a bachelor's degree in communication and print journalism from Santa Clara University. She started her career in 1998 at Edelman, a public relations firm, and worked with clients such as Apple. Greenberg then worked in communications at software company Macromedia before joining Santa Clara-based Advanced Micro Devices. She worked for four years at AMD as a communications director.
Professional Journey
In 2008, Greenberg joined Intel as a technical assistant. In 2018, she became a senior director at Intel, managing software security mitigation engineering and validation teams in its System Software Products group. Greenberg became a vice president in 2020.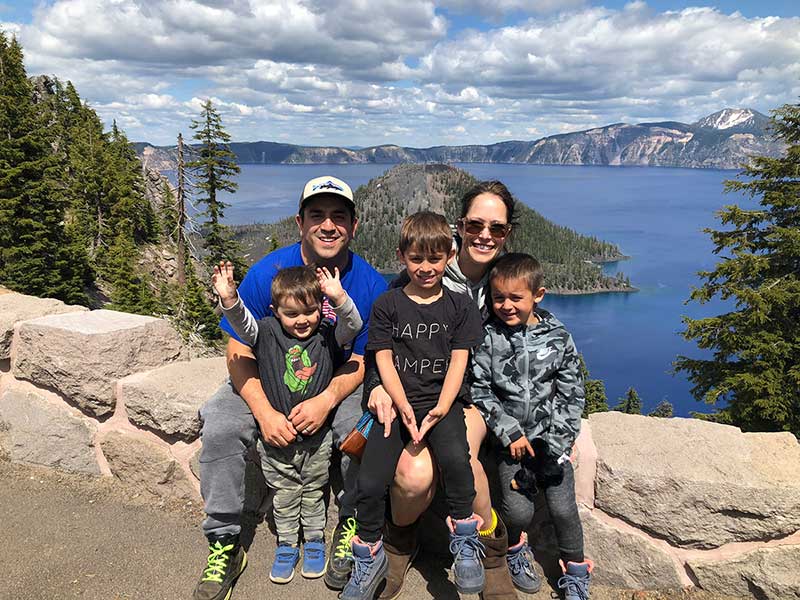 Intel is a platinum sponsor of WITI – Women In Technology International's initiative to create a Glass Ceiling 2.0 report. Founded in 1989, WITI is a leading organization for the advancement and inclusion of women in business and technology. The findings in this new report will update and expand on the work of the 1995 Federal Glass Ceiling Commission, which aimed to uncover institutional biases and systemic barriers that impede women and underrepresented minorities from advancing to senior positions.
The Glass Ceiling 2.0 report will focus on the economic consequences of workplace inequities in the tech sector. It will also prescribe steps for organizational improvements.
Greenberg says she has faced two big challenges in the technology field as a woman. First, having a degree in communications rather than engineering has been challenging. "To this day, it's something I have to work to overcome, which is amazing. I've been called the comms girl, or reminded I'm not an engineer," she says. "I've had decades of experience so I can reflect a bit and take a step back. There are always going to be individuals who will put you down to build themselves up."
Oftentimes, people want to "put you in a neat box," Greenberg says. "This is something I think we as women are always dealing with. If someone goes to my LinkedIn profile, they'll see I have a degree in print journalism. But just, like, scroll down. I've been at technology companies since 1998. Give me a break."
The other big difficulty? "Navigating being a mother and an executive at a company like Intel," she says. Work-life balance is a myth, Greenberg says.
"If I'm asked to decide if I'm going to be at my son's game or to be in a meeting, I might have to do both."
She wants to be a great role model for her children, adding, "I also want to make sure I am giving them the time and the attention they deserve."
Watch Suzy's interview here: